Cortec celebrates Boris Miksic's recent win of the Entrepreneur of the Year Award.
Work hard, play hard! Admidst the information packed sessions at the World Sales Meeting, some managed to get in a few tunes at the Thursday night reception.
Meet C.B., the newest addition to our Spooner plant. This cowboy statue helps everyone get into the spirit of Spooner, which is well-known in the area for its annual rodeo.
Cortec's EcoLineTM products were recently exhibited at CleanTech 2000.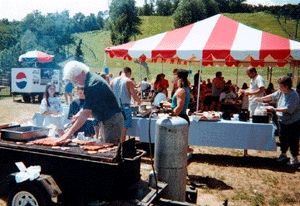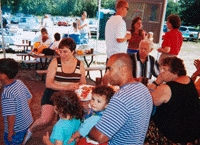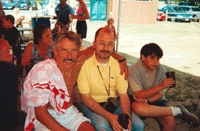 Some assorted shots from the Cortec employee picnic.