CASE HISTORY SPOTLIGHT: Case History #555: Industrial Power Plant Preservation

September 3, 2021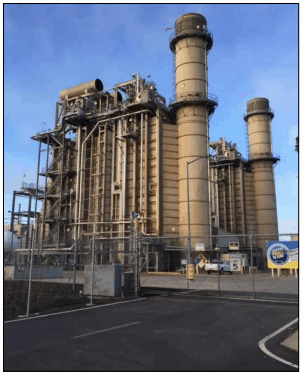 The shutdown of a natural gas fired power plant required the preservation of several costly assets. These included turbines, valves and moving parts, oil tanks, adjacent equipment, and water/steam tanks. The combined internal volume of the oil systems needing protection was 13,845 gallons (52,409 L), while that of the water/steam vessels was 11,700 cubic feet (331 m³).
After making sure all components were clean, the layup team began by protecting valves and moving parts with VpCI® Super Penetrant and VpCI®-369. The next step was to fog the high-, intermediate-, and low-pressure tanks on top of the HRSG units using VpCI®-337. They covered openings with VpCI®-126 EM UV Film. They also used this to wrap the drum dryer before fogging with VpCI®-337 and sealing. The three remaining tanks were fogged in the earlier manner, as well. They used VpCI®-308 Pouches to protect the two natural gas fired turbines and covered inlet and exhaust ports with VpCI®-126 EM UV Film.
The application was extremely satisfactory to the customer, who was excited and confident about the success of the equipment preservation system.
Read the full case history here.
For a PDF version please click here.