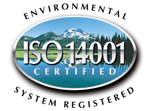 2021-2022 CORTEC® UNIVERSITY
Learn more about Cortec® and why our products and technology provide the best solutions when it comes to fighting corrosion.
This class is intended for the Cortec distributor salesperson that is ready to take the next step to being a Cortec® champion!
During these days at our headquarters in St. Paul, Minnesota, you will get a better understanding and appreciation of who we are and what we offer.
You will receive personal training on our high-quality, innovative products
You will receive instruction on utilizing the many resources we offer
You will receive help to identify target accounts and where to sell
When you return to selling, you will have new tools to open doors and gain the trust of your customers.
Sit back, be ready to learn, be active and make a difference in your career!
Contact us for more information: marketing@cortecvci.com