Cortec® Welcomes New MCI® Central Regional Sales Manager!
November 23, 2020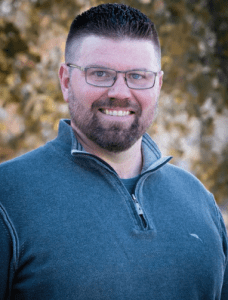 We are pleased to welcome a highly experiencedmember to the Cortec® MCI® team! Jon Connealy is the latest addition to our MCI® regional sales team, covering the newly defined "Central Region," which includes the states of Minnesota, Iowa, Kansas, Missouri, Nebraska, North Dakota, South Dakota, and Colorado. His background dovetails perfectly with the MCI® product line of corrosion solutions for sustainable and durable construction, particularly in the area of reinforced concrete.
Jon has worked in the construction industry for almost two decades, with more than 10 years of specialization in materials for concrete. The last decade coincides with his longtime membership and service in the International Concrete Repair Institute (ICRI) beginning in 2009. He is currently the Region 5 Director and Secretariat for ICRI National and recently won one of ICRI's "40 under 40"awards.
Jon is passionate about bringing sustainable solutions to the concrete building and repair industry. His understanding of construction and experience with all phases of concrete design, maintenance, and repair will be invaluable as he supports MCI® users across the Midwestern United States to build and repair concrete structures that last longer.
Join us in welcoming Jon Connealy to the team!
Feel free to contact him with your questions at:
Jon Connealy
Regional Sales Manager – MCI® Central
M: 651-440-2984
Cortec® HQ Direct: 651-209-7512
jconnealy@cortecvci.com
For a PDF version please click here.