New Demo Video Available on MCI®-2061 Concrete Cleanup!
November 12, 2020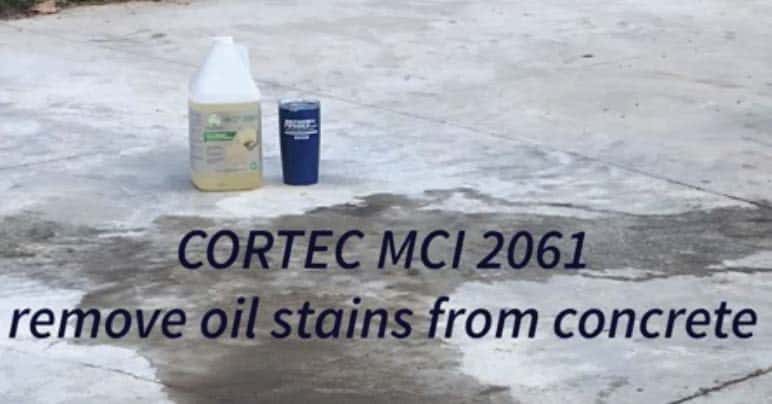 We are excited to announce a new MCI® concrete cleanup resource for you to enjoy and share with others. Our friends at Form & Build Supply Inc. have produced a short demo video on how MCI®-2061 is used to clean up hydrocarbon stains on concrete. The application took place at a golf course in Ontario, Canada, where a concrete pad used to park equipment and machinery had significant oil stains.
The video shows workers brushing MCI®-2061 concentrate onto the stains, then applying water to activate the microorganisms in the product. After leaving MCI®-2061 to biodegrade the hydrocarbons in the concrete overnight, they came back the next day and rinsed the concrete slab with water and left it to dry. The client was very satisfied with the cleaning results and ease of application—no blast cleaning required!
See and share the MCI®-2061 demo video for yourself at:
https://youtu.be/NCSizZaIs48
For a PDF version please click here.