New Titration Kits Allow Easier, More Precise Monitoring of Dip Tank Applications
December  17, 2019
Cortec® is excited to present an easier, more accurate way to monitor the concentration of Cortec® products in dip baths. Many users of Cortec® cleaners, liquid rust preventatives, and corrosion inhibiting water treatments enjoy the option of using them over and over in dip tanks or recirculating applications. The key to successful reuse is to make sure the products stay at the right concentration to be effective. This used to be done by periodic monitoring using pH or Brix/refractometer readings.
Cortec's new titration kits offer a better alternative to both methods. With these kits, titration can be done in four easy steps: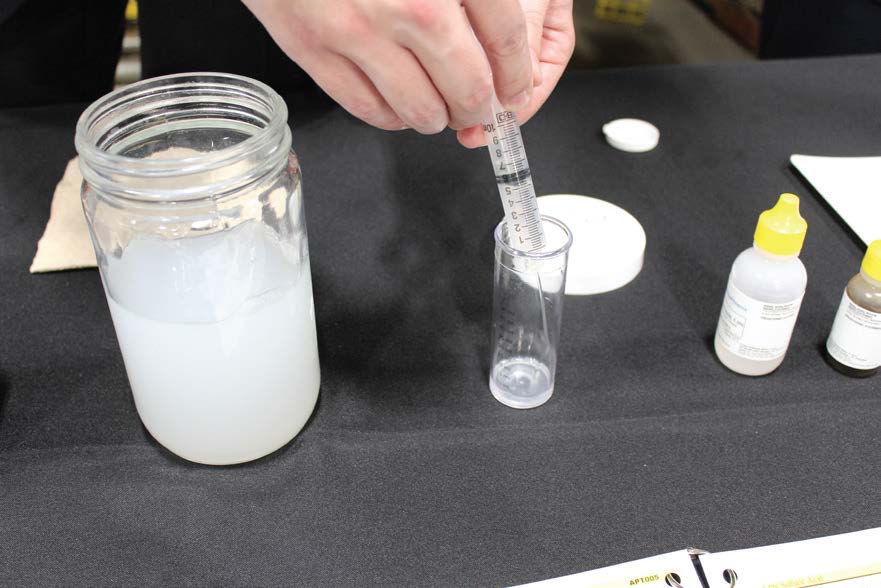 1. Measure a sample of the product solution out of the dip tank
2. Add a few drops of indicator
3. Count the number of titrating-solution drops until the liquid changes color
4. Calculate product concentration according to kit instructions
The user can then add more product or replace the product as needed to maintain a healthy concentration in the dip tank.
Cortec® offers titration kits for the following products:
• BioCorr® (and BioCorr® SC)
• VpCI®-408
• VpCI®-414
• VpCI®-415
• VpCI®-416
• VpCI®-418 LM
• M-640 L
• VpCI®-377
• VpCI®-379
• VpCI®-648
• VpCI®-649 MF
• VpCI®-649 BD
Contact Cortec® customer service today to order your titration kits for easier and more accurate monitoring of dip tank health:
http://corteccustomerservice.com/meet-our-team/!
For a PDF version please click here.