New MCI® Brochure Translation Opens Doors to Extend Concrete Service Life in Indonesia!
November 16, 2021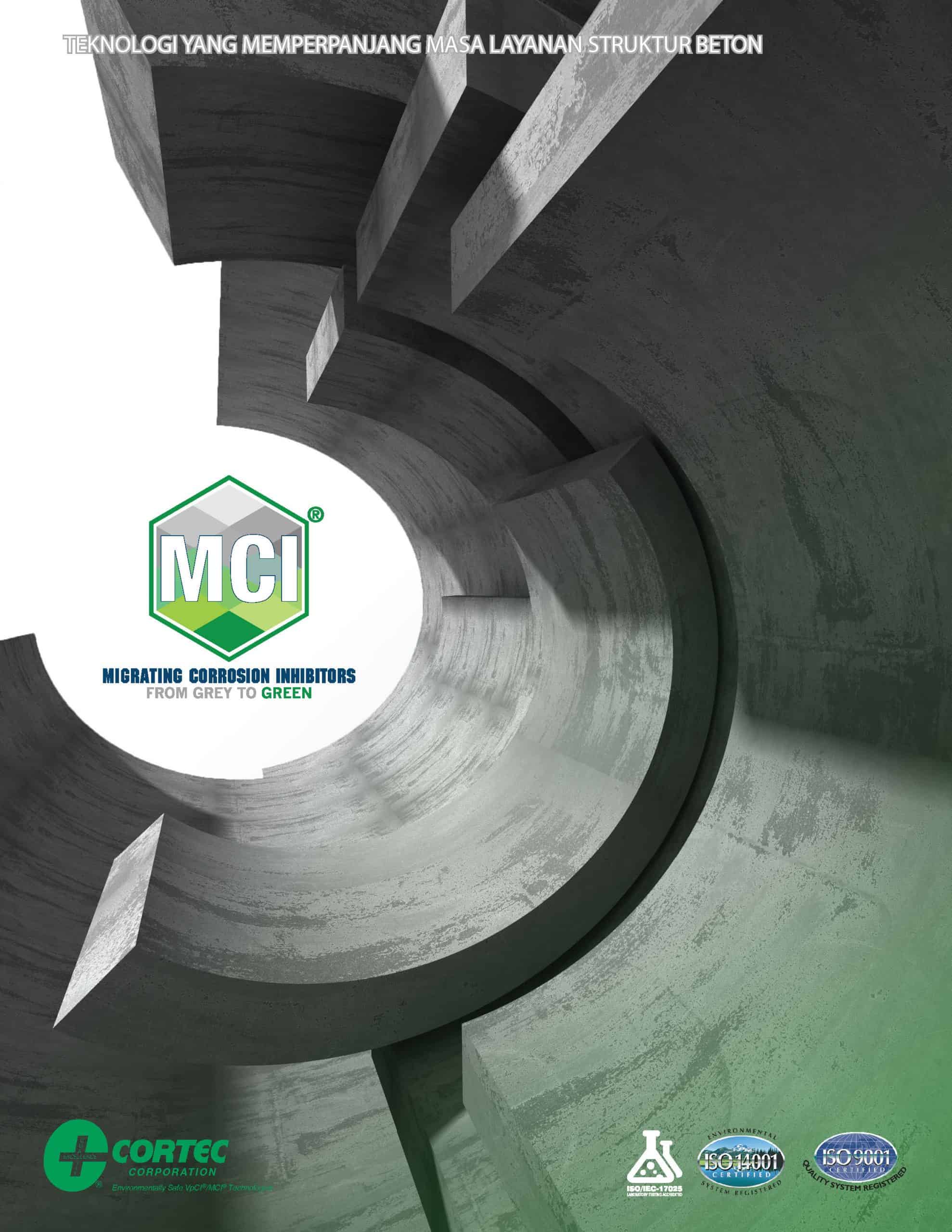 We are pleased to announce that the Cortec® MCI® Technology brochure has been translated into Indonesian! This is an exciting development for our associates in this tropical archipelago nation, where there is steady growth predicted in the construction market and a constant need for concrete corrosion solutions.
The new brochure translation is a great way to introduce the Indonesian construction industry to what MCI® Technology is and how it can improve concrete durability. The brochure covers all main categories of Migrating Corrosion Inhibitors:
• Concrete Admixtures
• Concrete Repair
• Concrete Surface Treatment: Pure Inhibitors & Water Repellents
• Specialty Products
It also includes a product application guide to help readers understand how different MCI® admixtures and surface applied corrosion inhibitors (SACI) relate to and have been used in the different stages of the concrete structural life cycle: new concrete, existing structures with no visible damage, and existing structures with visible corrosion damage.
This is an excellent new tool to connect MCI® specialists with engineers, construction specifiers, and other industry stakeholders who need a cost-effective way to extend the service life of reinforced concrete structures in Indonesia. Special thanks to all who collaborated on this important effort to help spread the word about concrete durability!
You can find the new MCI® brochure translation on our Cortec® Indonesian resources page or simply download and distribute it from this link:
https://www.cortecvci.com/wp-content/uploads/MCI_Gen_Brochure_INDONESIA.pdf
Keywords: concrete durability, MCI, Migrating Corrosion Inhibitors, concrete corrosion protection, Indonesia, construction industry, extend service life, admixtures, engineers, Cortec
For a PDF version please click here.