Bionetix® Presents Biological Odor Solutions to the World at ISSA North America!!!
December 24, 2019
Bionetix® was pleased to present biological solutions to many industries looking for odor control solutions last month at ISSA North America in Las Vegas, Nevada. Once again, Bionetix's BIOBLOC22™ biological solution for grease traps was a huge draw to the booth, attracting hotels, restaurants, and food processing companies looking for a way to improve their grease trap maintenance and odor control.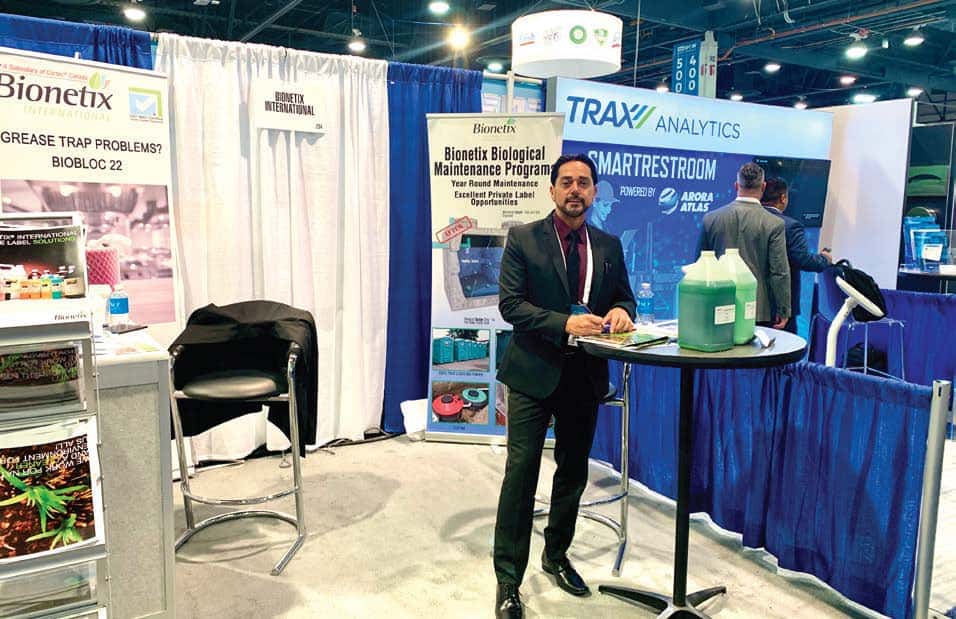 Odor control in urinals was the second most common problem. For many attendees, the concept of putting "good" bacteria to work in a slow-release block that helps degrade odor-causing contaminants was a new and welcome idea. To a few who had tried the technology but wanted a new supplier, Bionetix® was able to offer better services with competitive prices.
As usual, the Bionetix® reach was international. Most visitors came from the United States. However, Bionetix® was also able to talk with people from Korea and Latin America, including several attendees from Mexico. Thanks to an international support network, Bionetix® is pleased to be able to offer its important biological solutions to these and other clients in North America and around the globe.
Learn more about Bionetix® biological solutions here: http://www.bionetix-international.com/.
For a PDF version please click here.