Cortec® Brings New, Much Needed Corrosion Solutions to International WorkBoat Show
January 27, 2020
The need for corrosion solutions in the maritime industry is huge, as Cortec® representatives Judy Wolf and Scott Bryan quickly recognized at the International WorkBoat Show, December 4th-6th in New Orleans, Louisiana. The event drew attendees from all over the world (including the U.S., Canada, Peru, Spain, and other European nations) and kept Scott and Judy busy discussing specific rust issues for freighters, tugboats, barges, and marine vessels of all kinds.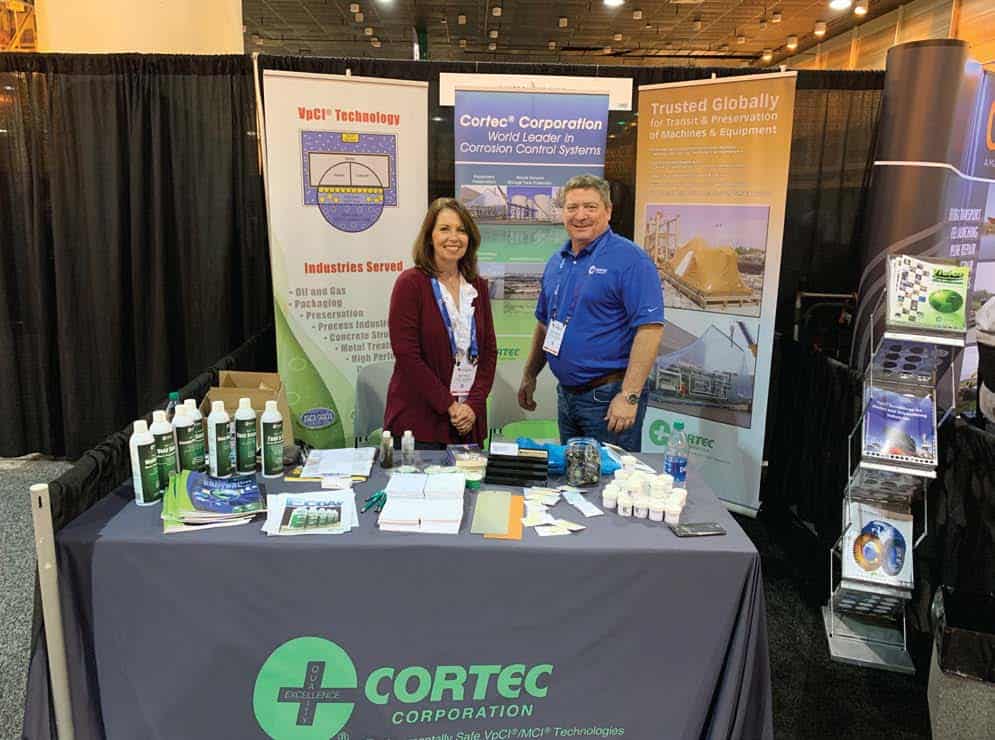 This was Cortec's first time at the show, and there was a lot of interest in an unfamiliar technology coming on the scene. "We were able to bring a new, much needed product to the attendees' attention," Judy noted. Many from the diverse crowd of CEOs, logistics firms, ship manufacturers, boat captains, deck hands, maintenance engineers, and marine surveyors visiting Cortec's booth were fascinated with how something as small and simple as the VpCI® emitter could be so helpful in fixing their corrosion problems. In the end, Cortec® stood out as a "one-stop shop for corrosion protection" marked by its typically clean and easy to apply solutions for maritime corrosion needs.
Learn more about VpCI® Technology for the marine and shipbuilding industry here:
https://www.cortecvci.com/Publications/Brochures/Marine-Shipbuilding-Brochure.pdf
For a PDF version please click here.