Join Us as We Head Back to World of Concrete!
November 23, 2021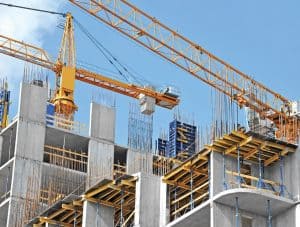 After a break in the action at World of Concrete (WOC) due to pandemic interruptions, Cortec® MCI® will be back on the scene at Booth #C4014 in January! WOC 2022, January 18th-20th in Las Vegas, will be a great time to reconnect with industry professionals and get to know some of the new MCI® team members you may not have met yet. We invite you to schedule a one-on-one with your regional rep or just stop by to say "hi" and chat about life! You may also want to visit the booth to
• View MCI® samples
• Browse new MCI® literature
• Learn about our new MCI® products

Most of all, you will not want to miss our MCI® Lunchand-Learn (by reservation only), where we will bring you up to date on important highlights from the world of MCI® over the last two years. We also plan to schedule a fun social activity for our MCI® Friends and Family during the week, so be sure to let us know if you will be attending! Watch for an email invite coming your way or contact your MCI® rep now to sign up.
Of course, don't forget to register for World of Concrete 2022, too! (Note: register with ICRI by December 13th for a special discount: https://www.icri.org/events/EventDetails.aspx?id=1499421&group=)
Keywords: World of Concrete, WOC, concrete, Cortec MCI, Migrating Corrosion Inhibitors, construction industry, concrete durability,
admixtures, SACI, concrete repair
For a PDF version please click here.