Three Exciting Days of Cortec® VpCI®/MCI® Training in Dubai!
February 11, 2020
Cortec® Middle East (CME) was pleased to host Cortec® friends and family from all over the MENA region at a three-day sales meeting January 21st-23rd in Dubai. The first day kicked off with a dynamic knowledge exchange session followed by major updates from CME's sales, technical, and service teams. Later, Usama Jacir, CME General Manager, acknowledged and awarded star achievers within the organization. The awards ceremony was followed by a rooftop dinner at the Media One Hotel.
The second day was centered around sales training for various VpCI® and MCI® Technologies and applications. CME distributors also had the chance to present and share their own case histories, which were very informative and useful to everyone in the room. The day wrapped up with a distributors' award ceremony before heading to the Dubai Auto-Drome for a team building activity that included go-kart racing and laser tag.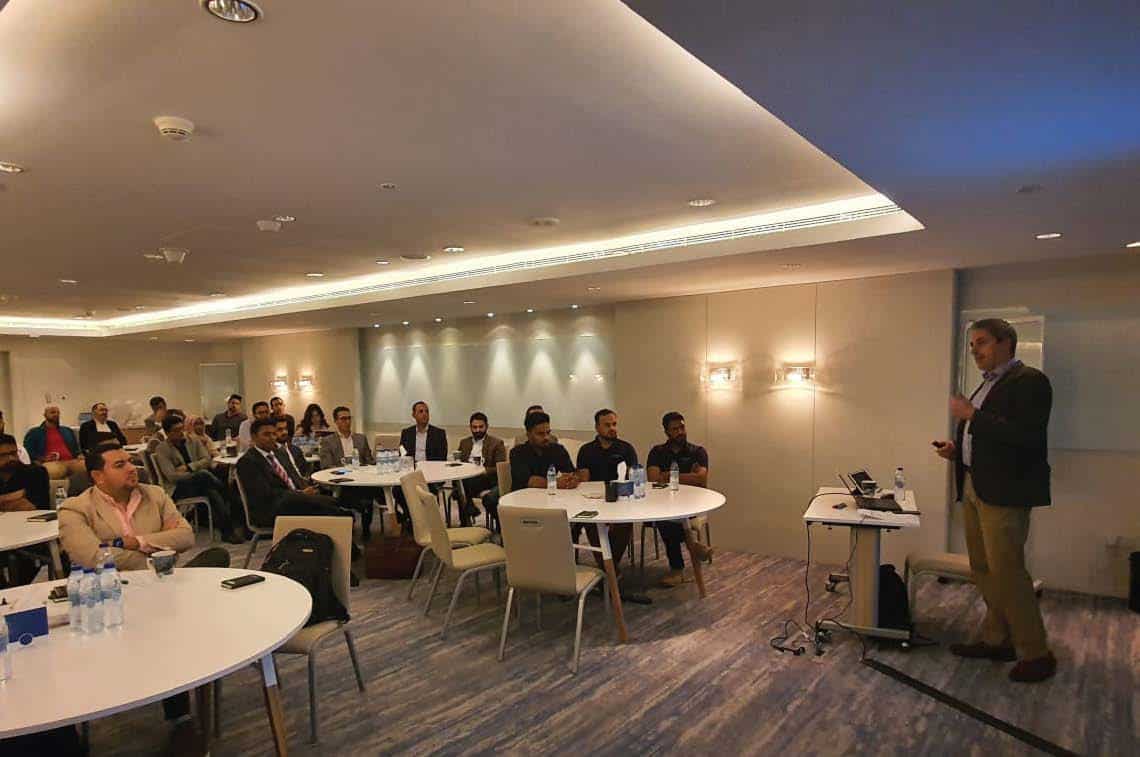 The final day focused on technical training, followed by hands-on experimentation in our lab at the American University of Dubai. To maximize learning outcomes, the team was split into smaller groups to rotate around six experimental stations with allocated instructors: Steel Wool, Surface Prep, Protective Coatings, Packaging, MCI® Testing, and VIA Testing/Detection. The event concluded with a roundtable session before Cortec® friends and family headed back home, energized to put their training into action!
For a PDF version please click here.