Wondering Where to Start with Biological Treatment? Try These Favorites!
December 17, 2020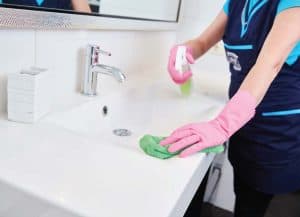 Bionetix® International has such a large selection of biological treatments for a variety of industries that it can be overwhelming to know where to start when choosing a new product to try—whether for waste treatment, agriculture, industrial and institutional maintenance, or some other purpose. To simplify your task, we suggest focusing in on two favorite products recommended by Bionetix® representatives Tonya and Oscar. Here are the products they liked and their reasons why.
Tonya Decterov - Technical Sales Representative
(tdecterov@bionetix.ca)
Product: HYGIEA2400™
Comments:
• Versatile cleaner with a lot of applications.
• Concentrated product can be used as is or diluted.
• Can be added to formulations or diluted to make RTU (ready-to-use) consumer products.
• Cleans multiple surfaces including carpets.
• Controls odor.
• Can even be added to laundry for pre-soak.
• Can be used alone or with powder products as bioaugmentation for organic waste control in wastewater treatment.
Oscar Caceres, Latin America Sales Rep
(ocaceres@bionetix.ca)
Product: PORTA-TREAT™
Comments:
• Excellent solution for portable toilets.
• Biological remedy for bad odors and organic waste.
• Multiple applications make it very versatile.
• Can be used at construction sites or in any place with a mass concentration of people, including the aviation industry and buses with toilet service.
If you would like to learn more about either of these products, be sure to visit our website or contact Tonya and Oscar directly!
Read about HYGIEA2400™ here:
http://www.bionetix-international.com/products-2/hygiea2400/
Read about PORTA-TREAT™ here:
http://www.bionetix-international.com/products-2/porta-treat/
For a PDF version please click here.